Looking for a way to send your well wishes to a loved one who is unwell? Our Fruit and Flowers Basket is the perfect solution. Say goodbye to the hassle of searching for the perfect gift at the supermarket and choose our convenient and stunning option instead.

Our Fruit and Flowers Basket[...]
Add To Cart
Add 8 Balloons for $42.95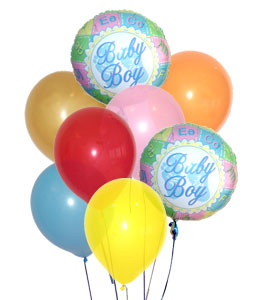 Looking for a way to send your well wishes to a loved one who is unwell? Our Fruit and Flowers Basket is the perfect solution. Say goodbye to the hassle of searching for the perfect gift at the supermarket and choose our convenient and stunning option instead.

Our Fruit and Flowers Basket[...]
Looking for a way to send your well wishes to a loved one who is unwell? Our Fruit and Flowers Basket is the perfect solution. Say goodbye to the hassle of searching for the perfect gift at the supermarket and choose our convenient and stunning option instead.

Our Fruit and Flowers Basket[...]
Looking for a way to send your well wishes to a loved one who is unwell? Our Fruit and Flowers Basket is the perfect solution. Say goodbye to the hassle of searching for the perfect gift at the supermarket and choose our convenient and stunning option instead.

Our Fruit and Flowers Basket is the ultimate way to express your heartfelt message. Instead of settling for a generic card, let our basket deliver the perfect wishes for any occasion. This basket is versatile and can be used to express gratitude or offer well wishes. The combination of fruit and flowers is sure to brighten up any room.

Our local florists have meticulously curated this multi-purpose basket, featuring a selection of pink roses, pink stock, orange spray roses, green gladiolus, variegated ivy, and fresh fruit. With same day delivery available, you can trust our team to create a beautiful arrangement with love and care.

Sending your best wishes in style has never been easier with our Fruit and Flowers Basket. This thoughtful gift is guaranteed to be appreciated by anyone. Whether you want to lift someone's spirits or express gratitude, our basket is the perfect choice for making an impact.

If you're looking to send a Get Well Soon basket, our gorgeous pink, orange, and green accent flowers are the perfect way to show you care. Our local florists in the United States can book your Fruit and Flowers Basket in advance or prepare a fresh arrangement for same day delivery. Let our basket deliver your thoughtful message today.
Item No. C30-4572
Price: $84.95